POST-GRADUATE FELLOWSHIP COURSES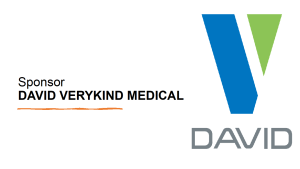 The Colorectal Unity with the scientific support of CCEA (Centro de Cirurgia Endoscópica Avançada) and ISUCRS (International Society of University Colon and Rectum Surgeons) are proud to announce a 4-week postgraduate fellowship in colorectal surgery at Hospital de Braga.
The Colorectal Unit of Hospital de Braga is a leading Colorectal Unit in the north of Portugal, in the city of Braga. Laparoscopic surgery is used in approximately 90% of colorectal surgeries. A major objective of the unity is to treat colorectal cancer, inflammatory bowel disease, pelvic floor dysfunction, and proctologic surgery.
Objectives:
This fellowship provides participants with a comprehensive educational program that will enable them to:
Understand colorectal oncology, operations, and perioperative care with a special emphasis on colorectal laparoscopy.
Identify and manage pelvic floor dysfunction (pelvic organ prolapse and obstructed defecation), proctologic surgery, inflammatory bowel surgery, and diverticular surgery.
Program:
Duration: 4 weeks postgraduate course at Hospital de Braga, Portugal
Participants per course: 2
There will be one day of work in a wet lab to perform laparoscopic sutures and anastomoses during the fellowship.
During the four weeks, seminars are held weekly, covering surgical technique, perioperative care, and diagnostic testing.
Weekly Schedule:
 
Monday
Tuesday
Wednesday
Thursday
Friday
8h – 14h
In Patients Ward
Theatres
In Patients Ward
Seminars
In Patients Ward
Seminars
In Patients Ward
Outpatients
In Patients Ward
Theatres
14h – 19h
Theatres
 
Theatres
Outpatients
Theatres
Suitable Applicants:
General Surgery or Colorectal Surgery specialists, fellows or residents.
Application Fee:
Standart Fee: 2000 euros
50% discount for ISUCRS members
Application fee from low & low-middle income countries (will be completely free and accommodation in Braga will be provided free by David.
For application see ISUCRS website or click HERE
Programme Organiser & Contact
Dean of postgrad program: Dr Joaquim Costa Pereira
Email: j_costapereira@yahoo.com